As a provider of strategic advisory and commercial services to Commonwealth and State/Territory Governments and their related agencies we inspire and enable our clients to deliver great projects and initiatives for the good of the nation by providing practical, common-sense and effective advice and assistance.
Our strength comes from engaging talented, ethical and experienced people who combine their practical and hands-on experience with their passion for delivering great outcomes for Government.  We do this by drawing on a wide base of specialist consultants to provide expertise and assistance for all kinds of projects and policy initiatives that Government agencies wish to undertake.  In this way, we are focused on providing the right service, by the right people, for the best outcome for our clients.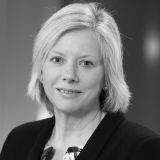 Dr Heather Wellington led a small Ngamuru team in running a series of stakeholder consultations across Victoria to support the development of the State Government's Cancer Plan 2020-2024. This plan maps out the State's priorities and objectives for tackling the cancer challenge over the next 4 years.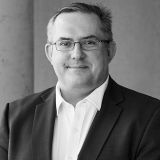 Dr Andrew 'Jacko' Jacopino has just published an article titled 'Why public sector is key to solving spending impact in Australia'. Read all about it here in the IACCM's Contracting Excellence Journal.
Local Buy has just appointed Ngamuru Advisory to two panels for the supply of training and professional business advisory services to local governments (LGA BUS272 and LGA BUS278). If you are in local government and need some help with a complex issue, please reach out to us.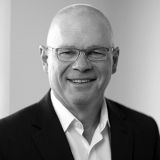 Ngamuru's Managing Director, Mr Harry Dunstall has just been appointed to an Australian Government agency procurement board charged with oversighting complex IT procurements.  Harry is looking forward to the opportunity to contribute to the board's efforts in driving improved outcomes for this critical procurement category.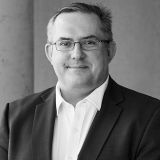 Dr Andrew Jacopino's first video on Performance Based Contracting (PBC) is now available free for your viewing pleasure; PBC Awareness.  The video provides viewers a 35 minute introduction to PBCs the intent of is to provide viewers an insight into the purpose, key features and details of this style of contract.
Ngamuru is growing! Ngamuru is pleased to announce that we have had Oxana Reed and Barry Fosberry join us in the Canberra Office, and Bev Kerr join us in our Brisbane Office. Welcome to the team!
Oxana and Barry bring strong strategic planning and program management credentials that will help our government clients design, implement and evaluate significant initiatives.  The addition of Bev to the Brisbane office provides a much needed boost to our capacity to service our Queensland clients with many expected to benefit from her significant experience in planning and conducting complex negotiations.
One Team Member was recently recognised by the client's peers and the management team as having made an exceptional contribution to the client's program. A quote from their reward & recognition:  [Team Member] gives a voice to everyone, considers evenly all inputs regardless of who originated them. He's made an outstanding progression during the year, always pursuing the best outcome for the Program. Like [Peer], [Team Member] has shown resilience and unlimited patience in all circumstances, and has maintained relationships with all stakeholders during the whole year.