As a provider of strategic advisory and commercial services to Commonwealth and State/Territory Governments and their related agencies we inspire and enable our clients to deliver great projects and initiatives for the good of the nation by providing practical, common-sense and effective advice and assistance.
Our strength comes from engaging talented, ethical and experienced people who combine their practical and hands-on experience with their passion for delivering great outcomes for Government.  We do this by drawing on a wide base of specialist consultants to provide expertise and assistance for all kinds of projects and policy initiatives that Government agencies wish to undertake.  In this way, we are focused on providing the right service, by the right people, for the best outcome for our clients.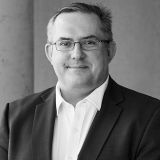 Dr Andrew 'Jacko' Jacopino has just published an article titled 'Why public sector is key to solving spending impact in Australia'. Read all about it here in the IACCM's Contracting Excellence Journal.
Local Buy has just appointed Ngamuru Advisory to two panels for the supply of training and professional business advisory services to local governments (LGA BUS272 and LGA BUS278). If you are in local government and need some help with a complex issue, please reach out to us.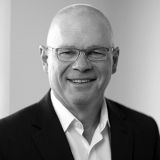 Ngamuru's Managing Director, Mr Harry Dunstall has just been appointed to an Australian Government agency procurement board charged with oversighting complex IT procurements.  Harry is looking forward to the opportunity to contribute to the board's efforts in driving improved outcomes for this critical procurement category.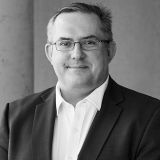 Dr Andrew "Jacko" Jacopino has returned to online and face-to-face teaching at QUT as part of the Executive Masters of Business Administration (EMBA), specifically the unit titled GSZ535 Sourcing and Contracting Strategies. Ngamuru thanks him and welcomes his contribution to the education community.
Testimonial from Federal Government Client
"…your team member (advisor) gives a voice to everyone, considers evenly all inputs regardless of who originated them. They've made an outstanding progression during the year, always pursuing the best outcome for the Program. They have shown resilience and unlimited patience in all circumstances and have maintained relationships with all stakeholders during a challenging year.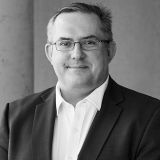 Testimonial from Federal Government Client
"…Your insight and experience has been invaluable to myself and to members of the Branch, and enabled us to find a way forward when faced with uncertainty. Your open engagement with Branch staff, sharing your experience and knowledge has assisted in growing the skills of our team. You demonstrate qualities of wisdom, perseverance and determination, which transfers to the team. In my assessment, you have demonstrated all these attributes admirably, and we are in your debt for so doing."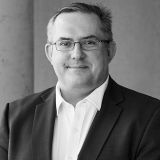 Dr. Andrew 'Jacko' Jacopino was nominated for an Innovation and Excellence Award in the Personal Initiative category of the World Commerce & Contracting Awards 2021 .
Congratulations on an amazing achievement!
Testimonial from Federal Government Client
"…your people have been a huge asset to our team. We have really valued their considered and professional approach and support, especially given the challenging subject matter and timeframes. Without their assistance our process and artefacts would not have been as robust and the process wouldn't have gone as smoothly. 
We want to acknowledge the excellent support Ngamuru continues to provide our Commercial Team.  Your people have been a driving force in the design and implementation of our EOI and RFP processes. You've all become an integral part of the team. Everyone's dedication and tireless efforts in getting a very challenging job done and done with positivity continues to impress and inspire. 
I am confident with everyone's help we'll deliver the best possible outcome in the time available."